31 March 2020
We're pleased to present the release notes for IVAAP 2.5.
Highlights:
New production dashboards enhance analysis and monitoring
Support for curve dictionaries and aliases makes it easier to build powerful log templates
Full support for the display of raster logs in well and correlation views (with support for TGS SmartRASTER® format).
New tracking gauges
New Multi series support in Pie Chart widget
Accumulation mode in Bar Chart widget
New elapsed time mode for date time data in Line Chart widget
Binary header information available in Seismic widget and clipboard support for copying.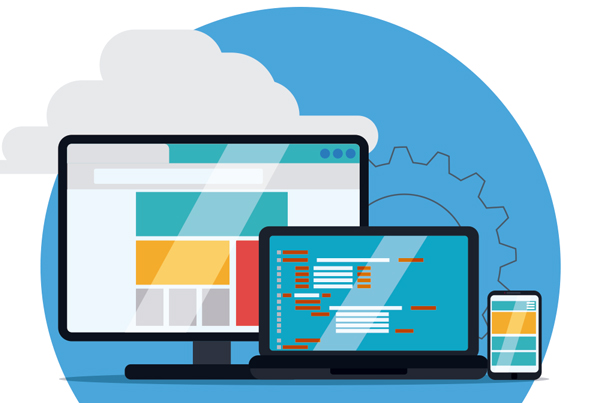 ---
IVAAP 2.5 includes improved synchronization between widgets to make it easier to navigate complex dashboards between wells, and shared dashboards and templates mean smoother, faster collaboration between users. This release also includes improvements to handle, visualize, and correlate large volumes of wells efficiently.
In 2019, INT joined the Open Subsurface Data Universe™ (OSDU) consortium, and with this latest release, IVAAP is able to support R2 out of the box, including support for SEG-Y and OpenVDS.
Release Notes
NEW
New well and wellbore level table switching support to widgets

New date range filters added to Bar Chart and Line Chart widget

State definition creation in WellLog, Pie Chart and Table widget added

Auto-fit added to WellLog widget

Micro position support added to curve labels in WellLog widget

Data set switching added to Well Correlation widget

New column alignment settings added to Table widget
IMPROVEMENTS
Improved grouping and synchronization mechanism

Multiple UI improvements

Improved tabular data loading performance
FIXES
Addresses a pattern picker preview issue

Addresses cursor tracking issues in several widgets

Addresses several annotation editing issues

Addresses a navigation view settings serialization issue in WellLog widget

Addresses a curve gradient filling issue in WellLog widget

Addresses a state definition applying issue to discrete curve in WellLog widget

Addresses several crashes in WellLog widget

Addresses a color bar cursor issue in Cross-Plot widget

Addresses a data update issue in Bar Chart widget

Addresses an object visibility issue in 3D widget

Addresses a crash in Map widget when having more than one ArcGIS layer
Check Other IVAAP Releases

IVAAP 2.7 Release
IVAAP 2.6 Release
IVAAP 2.4 Release
IVAAP 2.3 Release
IVAAP 2.0 Release
IVAAP 1.0 Release