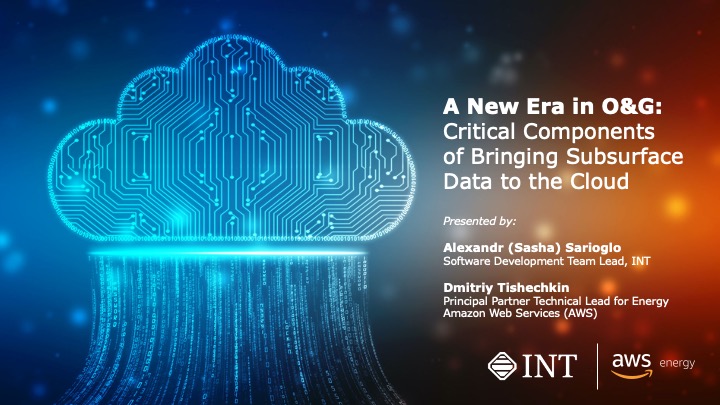 On-Demand Webinar: A New Era in O&G: Critical Components of Bringing Subsurface Data to the Cloud
As the O&G industry works to take advantage of all the benefits of moving to the cloud, it faces a host of specific challenges. In this webinar hosted by AWS and INT, you will learn some of the critical components that make moving subsurface data to the cloud even more successful.
Join AWS and INT technical experts to discuss how to prepare your data, leverage cloud architecture, and keep your processes and workflows intact.
INT Products