Visualize Data from Any Model, Machine Learning in IVAAP
Your data is your most valuable asset. But to get the most out of it, you need the right tool that can help you put it to work.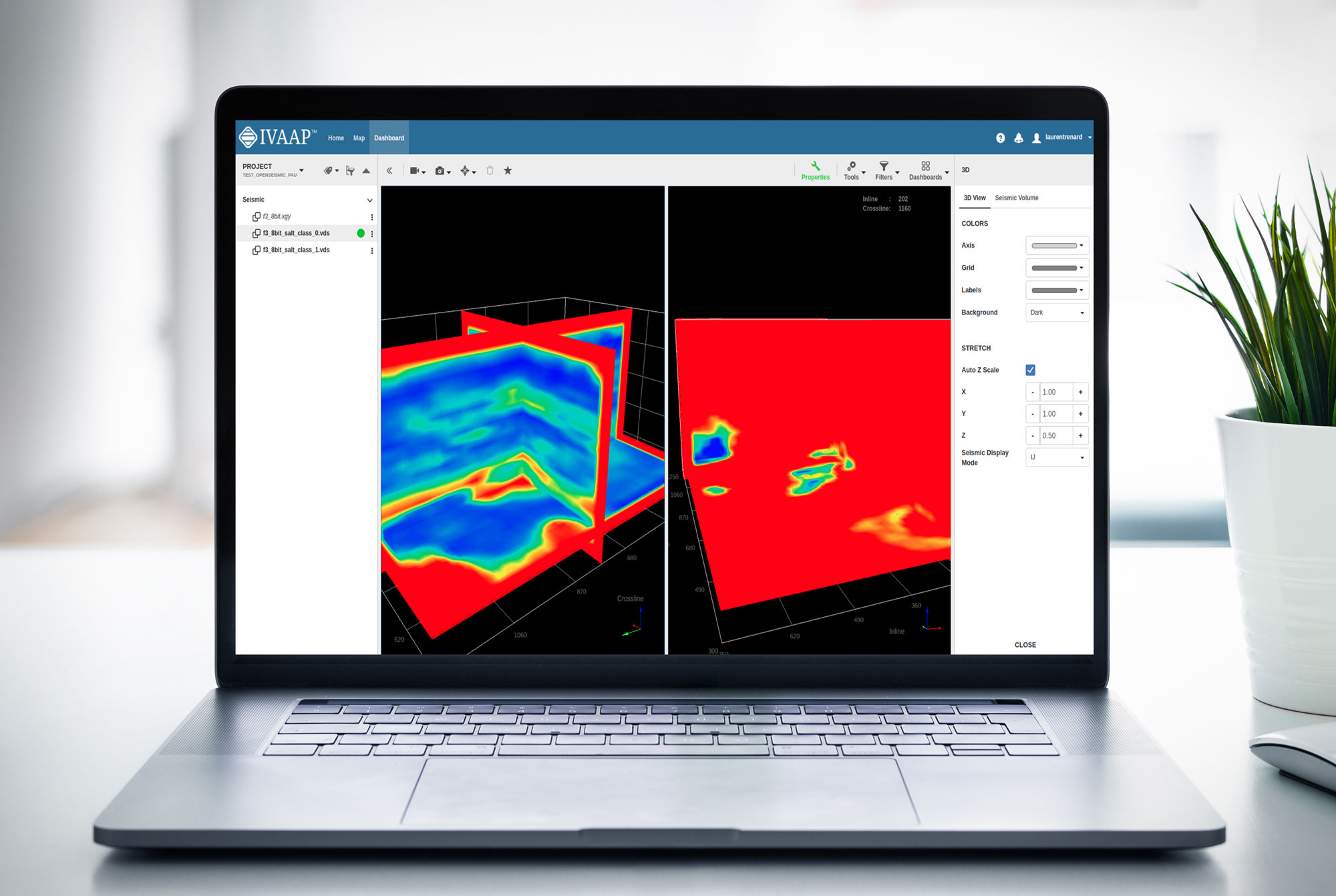 How Will You Visualize the Data from Your Machine Learning?
The challenge most often shared by geoscientists and data managers is the difficulty they face working with data sources, analysis, and computing tools spread across various software and storage locations in the organization. However, the Machine Learning in IVAAP aims to address a different aspect of this problem. Our goal is to bridge the gap between the scientific community and end users by providing a comprehensive solution. While training and validating a model are important steps in the pipeline, we understand that enabling users to execute models, select data, and visualize outputs is a separate and complex task. IVAAP offers a solution that allows users to select data, run models, and visualize the results in a single platform, thereby simplifying the entire process. With IVAAP, geoscientists and data managers can access a centralized platform that provides seamless integration of data visualization and machine learning functionality.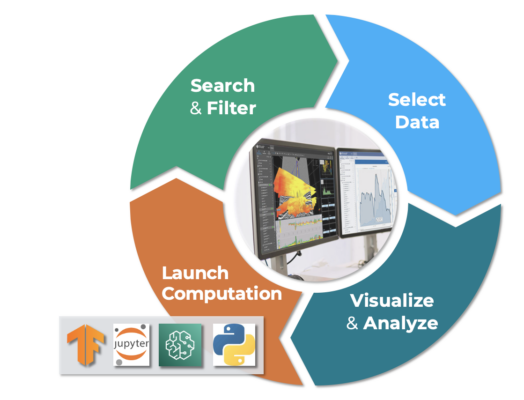 Search, View, Compute, and Visualize the Output in One Place
IVAAP revolutionizes the way geoscientists and data managers work by providing a comprehensive platform where data search, viewing, computation, and analysis seamlessly come together. With a direct connection to ML and processing services, IVAAP empowers users to effortlessly connect the dots, enabling them to search, explore, and select data, consume it, trigger and execute processing or machine learning models, and visualize the results of their data science endeavors with speed and simplicity. The workflow is completed seamlessly, with the option to write the results back to the chosen cloud storage, allowing for instant visualization of the output. Experience the power of unified data access and analysis through a single point of access with IVAAP.
Deliver a Collaborative Digital Workspace
Deliver a dynamic and customizable digital workspace to end users through IVAAP's robust web-based platform. With JSON technology generating dialogs on the fly, product owners can offer an intuitive user interface without costly rebuilds. IVAAP's out-of-the-box capabilities and flexible architecture connect all the essential pieces, supporting end-to-end workflows and fostering seamless collaboration. Tailor the workspace to specific needs, integrate additional tools, and drive innovation with IVAAP as the centralized hub for enhanced productivity and collaborative success.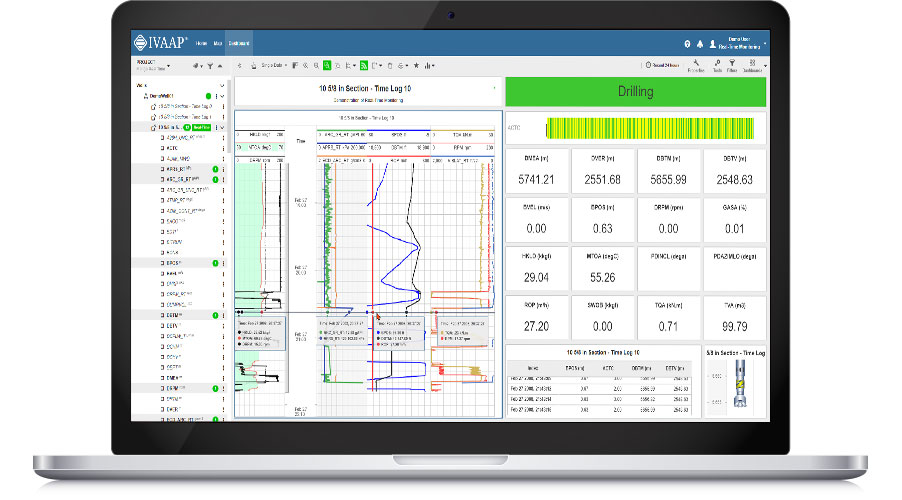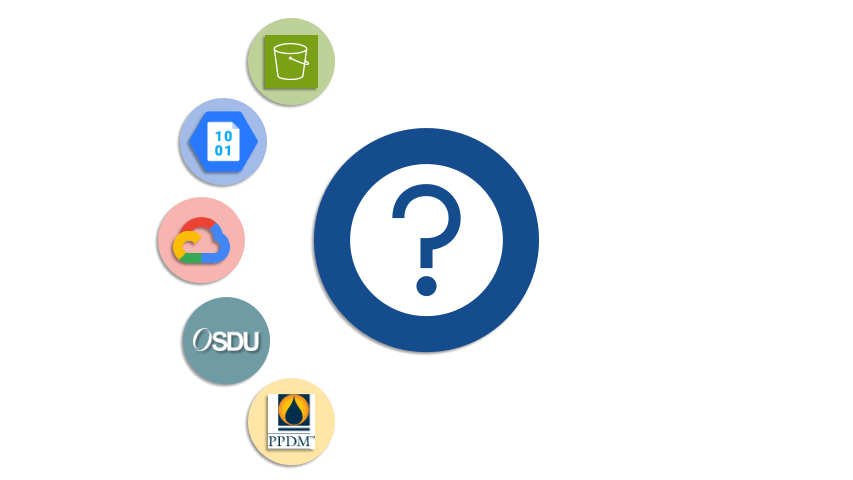 Accelerate Your Development in the Cloud
As machine learning and AI take center stage in the current data revolution, our focus was to explore innovative ways of interacting with data science and deliver an intuitive user experience for developers. With IVAAP, we have successfully reduced the time required to deliver complete solutions by providing developers with a cloud-based front-end equipped with robust geoscience visualization features and seamless integration with various cloud platforms such as AWS, Azure, GCP, and IBM RedHat. Furthermore, IVAAP offers connectors to a wide range of data sources, including OSDU, PPDM, and Prosource, along with the ability to integrate with popular machine learning and processing programs. By leveraging IVAAP's cutting-edge technology, developers can unlock optimal interaction with large datasets and achieve high-performance capabilities in the cloud.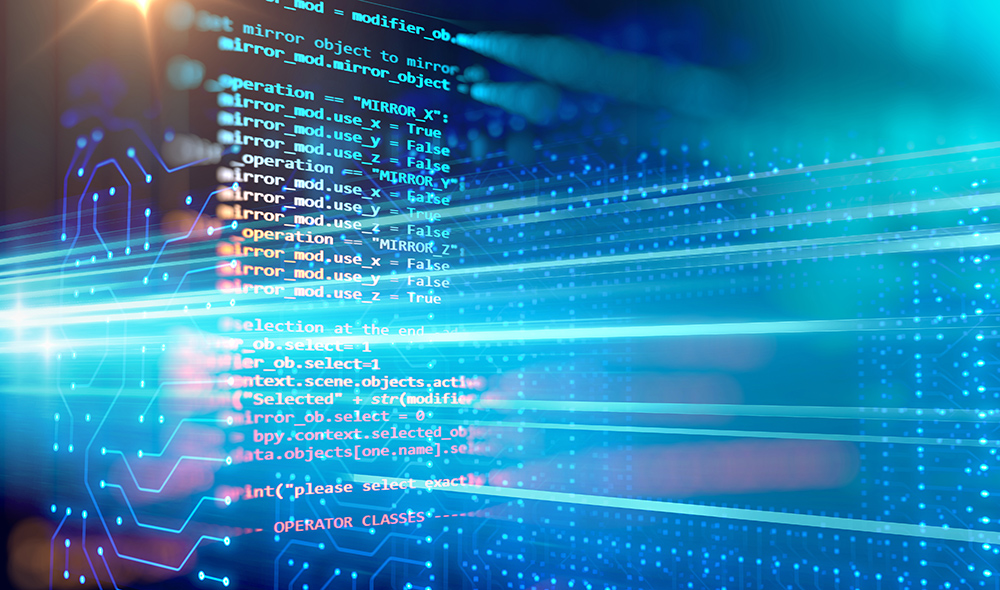 Powerful Low-Code Development
The IVAAP Python Libraries exemplify IVAAP's low-code nature by providing a developer-friendly interface and pre-built functionalities for tasks like creating JSON Form schemas, handling authentication with IVAAP's data backend, and data loading and writing. These functionalities are crucial for seamless integration with IVAAP and enable engineers to leverage their existing ML software within the platform. By reducing the amount of code and technical intricacies involved, IVAAP accelerates the development process and enables engineers to achieve desired outcomes with minimal effort.
READY TO LEARN MORE?
INT is uniquely positioned to help support companies integrate machine learning and processing algorithms with data visualization to move quickly from R&D to implementation. Let us show you how!