The Industry Standard for Data Visualization in E&P, IoT, and Industrial Applications
GeoToolkit is a comprehensive set of high-performance 2D/3D tools and libraries that display seismic, log, schematic, contour, real-time data, and more. GeoToolkit's enhanced architecture and low overhead translate into increased performance for developers who want to build advanced domain-oriented software quickly. Layered viewing architecture, efficient spatial indexing methods, and algorithms for storing and caching data ensure an optimized graphics pipeline.
"INT software allowed us to concentrate on algorithms and ease-of-use aspects, bringing the dramatic new capabilities of our advanced architecture to market in a remarkably short time."

— Product Developer
Reasons Developers Choose GeoToolkit
Reduce Development Time and Effort
GeoToolkit reduces development costs and delivery times because it provides many key functions such as common data displays, support for editing, real-time updates and hardcopy output—including to scale and continuous printing, PDF, CGM output, and print preview. Applications built with GeoToolkit inherit these functions automatically, allowing developers to build dynamic applications faster than ever.
Showcase Multi-Dimensional Data
Domain-oriented widgets make it easy to integrate 3D graphics components into your application for unprecedented online visualization of geoscience data. Integrate well trajectories, logs, seismic, horizons, and other data, all within a 3D space inside a browser. By managing most of the complexity of graphics programming, including basic graphic objects and attributes, selection and editing, persistence, layout of complex plots, and hardcopy output, GeoToolkit provides a solid and extensible display foundation for all desktop and mobile applications.
Deliver Higher Performance with Lower Risk
Using GeoToolkit from the start of a project means your software engineers don't waste valuable time reinventing the wheel. Instead, they can focus on developing your core technologies, quickly customizing and deploying sophisticated data visualization and analysis applications that incorporate your proprietary processing and interpretation tools.
Architectural Benefits
Extensible Architecture
GeoToolkit is a set of highly extensible libraries and widgets, and its data handling is interface-based, allowing application developers the flexibility to plug in their own data formats.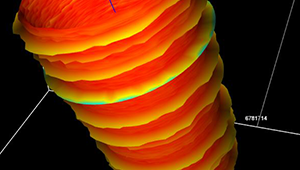 Flexible Widgets
HTML5 widgets make it easy to create common plots such as time-series, XY, charts and WellLog displays to build custom dashboards or support your own data sources.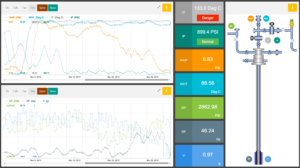 Start with the Right Foundation
Explore Key Components
3D
Efficient, High-Quality 3D Rendering for HTML5—GeoToolkit provides software developers with a feature-rich 3D library for professional applications in Oil & Gas, CAD, Engineering, and Mining. GeoToolkit makes 3D display and interaction with complex scientific or business data in a web browser a practical reality.

Seismic
Components for Seismic Visualization—The Seismic libraries provide all the necessary tools to view, interpret, edit and process seismic data. Software developers can take advantage of other integrated GeoToolkit components to overlay annotation, picks, logs or contours; providing all the necessary tools to efficiently produce high-quality applications.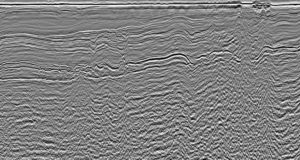 WellLog
Visualize and Edit Well Log Data—Supports single or multi-well displays and a wide range of data types, including single, discrete and array curves, annotations, lithologies, markers, tadpoles and more. Perfect for building drilling, LWD, petrophysical analysis, or data management applications or dashboards.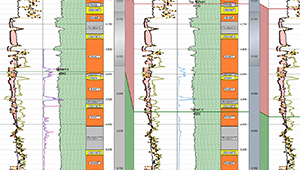 Well Schematic
Visualize Down-Hole Equipment—This flexible graphics engine provides visualization components and data object models for visualizing down-hole equipment found in a well throughout its lifecycle, including drilling, completion, production and workover operations. Display and edit BHAs, as well as vertical, deviated and horizontal wells.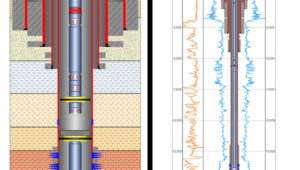 Charts
Visualize Business and Scientific Plots—Create stunning charts with minimal programming effort. Get started quickly with our extensive set of samples and tutorials, extend existing charts or create new ones through a powerful API.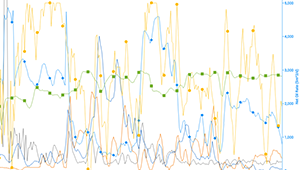 Gauges and Alarms
Visualize Real-Time Data—GeoToolkit gauges support textual, radial and linear gauge types, along with a wide variety of appearances and styles. Combine gauges with alarms to notify users when values reach pre-defined thresholds.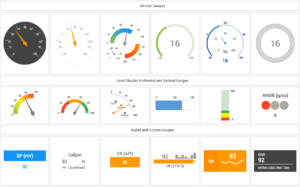 Contour
Surface Visualization—Display a gridded or triangulated surface as a set of contours. Customize the frequency and appearance of contours, annotations, and colors. Augment your displays using other Carnac components such as charts, symbols and annotations.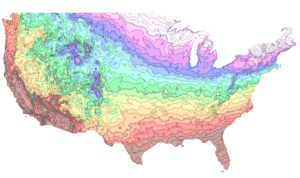 Technical Specs Overview
Image Export Formats:
Bitmaps (BMP, JPG, GIF, PNG, TIFF, etc.)
PDF
EMF
SVG
CGM
Visualization:
2D/3D
WellLog, including deviated wells
Seismic, including cross-sections
Well Schematic, including multilateral schematic
Contour view
Charts, gauges, time series
Base map
---
Ready to get started?
Want more information on our latest releases?