A graphical user interface to help jumpstart your SU Library adoption
The SU (Seismic Unix) Library is a well-known set of utilities used to research and process seismic data. Supported by the Center for Wave Phenomena (CWP) at the Colorado School of Mines (CSM), it is a powerful package that is widely used in the geoscience community.
Following the Linux philosophy, each utility within this package is a separate command. For example, the segyread command converts SEG-Y files to the SU format. With hundreds of commands at your disposal, and with each command having multiple parameters, it can be a daunting task to get started.
INTViewer provides a graphical user interface for the SU library, reducing the learning curve. The Seismic Workbench is a free plugin that has the documentation for the SU library built in, making it easy to find a particular command and all the parameters that this command requires. INTViewer builds the full command line for you based upon all individual commands selected. [See the Seismic Workbench plugin video walkthrough here.]

You can elect to run this command line from inside INTViewer or from your own terminal. Running inside INTViewer provides neat integration options: Not only you can leverage INTViewer's built-in trace processors and generators, but you can also visualize in real time the datasets that each step creates. The workbench allows you to customize the display parameters of each output dataset, and save your set of steps as a complete job for later reuse.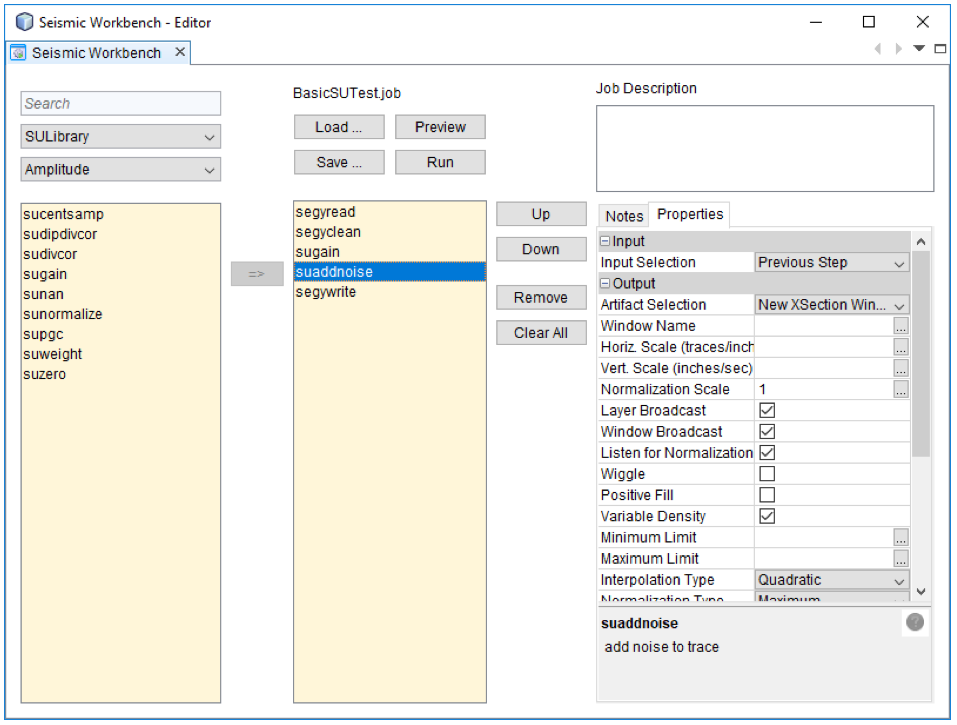 While the SU Library was built with Linux in mind, Windows users are not without options. They typically use Cygwin to run native Linux applications, including the SU library utilities. [Stay tuned for our next blog describing the complete installation of Cygwin and the SU Library on Windows.] Users of the seismic workbench have reported that the graphical user interface and the integration with INTViewer made the SU Library much more accessible.
For more information about INTViewer, visit the INTViewer product page, or contact us for a free trial.