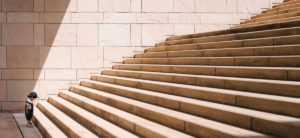 Simplifying the Learning Curve of the Seismic Unix Library
INTViewer provides a graphical user interface for the SU library, reducing the learning curve. The Seismic Workbench is a free plugin that has the documentation for the SU library built in, making it easy to find a particular command and all the parameters that this command requires. INTViewer builds the full command line for you based upon all individual commands selected.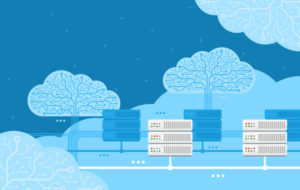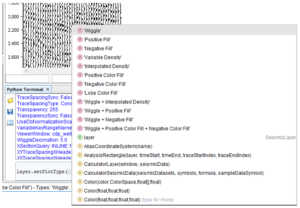 Live Completion Is Better than AutoCompletion
A major feature of INTViewer 5.2 is the Python integration. Our development team worked very hard to ensure that our customers can get started easily and be productive once they are hooked. One consistent user feedback was that the Python terminal lacked autocompletion. It could become tedious to have to type the full name of each class, each method or each variable. We took this feedback to heart and implemented autocompletion in INTViewer 5.2.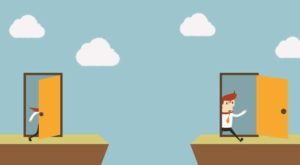 3 NetBeans Shortcuts to Help You Be More Productive
I have been using NetBeans daily for about 8 years, so I'd say I am pretty familiar … with the features I use all the time. Over the years, friends and colleagues have shown me that there are faster ways to get the job done. I have gathered in this post three shortcuts that I learned from others and that you can also use when you develop an INTViewer plugin.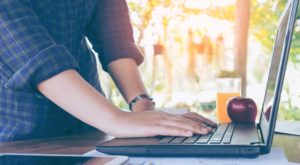 Accessing INTViewer Remotely
In our blog post on Microsoft Azure, we describe various ways customers can move their data to the cloud. In the configuration where INTViewer is hosted on a remote server and needs to be accessed from a local workstation, a Teradici client is one solution. These configurations are increasingly popular with our customers. For performance […]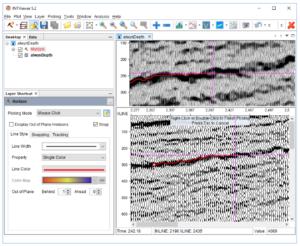 Picking Horizons in INTViewer 5.2
Horizon picking is a feature that INTViewer has included from the start. However, after discussing with several long-time users, I have found that the evolutions brought by each release can be missed. The release of INTViewer 5.2 is a good opportunity to tour basic picking options. First, a bit of terminology. The term "horizon" in […]
Overlaying Shape Files on Seismic Surveys
In our post, "Closer Look at Coordinate Conversions," we allude to the capabilities of INTViewer with coordinate system conversions. One benefit of on-the-fly conversions is the ability to see your seismic data in context. In the example below, a time slice is reprojected to the coordinate system used by Google Maps. Showing satellite […]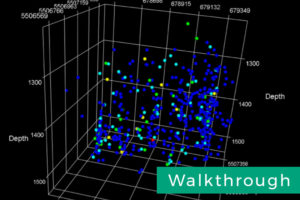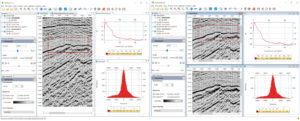 New Window System for INTViewer 5.2
If you are already a user of INTViewer, the first thing you will certainly notice when you open INTViewer 5.2 for the first time is the new window system. The way windows are laid out on screen has changed, introducing tabs to browse through these windows.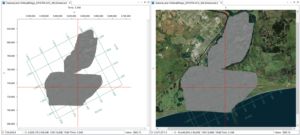 A Closer Look at Coordinate Conversions
INTViewer makes coordinate conversions virtually transparent to users. Users pick two Coordinate Reference Systems (CRS), one for their data and one for the visualization map, and the visualization updates automatically. How does INTViewer do it? The short answer is "it depends". The long answer is that the strategy used varies based upon the CRSs selected, […]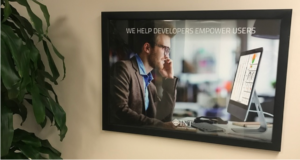 Extend INTViewer with Java
INTViewer provides many features off-the-shelf, but its extensibility is unique. Developers can customize numerous aspects of INTViewer by extending the INTViewer platform. And one way to extend this platform is to write Java plugins.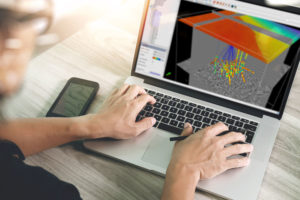 Choosing the Right Coordinate Reference System
Sometimes, you don't need to add new features to make a software great — just revisiting a design can add value. For INTViewer, the CRS selection dialog is one of the areas we improved just by tweaking the design.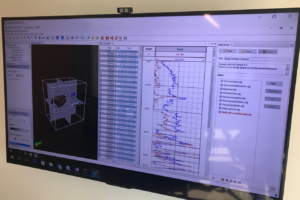 Microsoft Azure + INTViewer
The cloud is not just a set of computing resources hosting web based-applications. Microsoft Azure can also be used to host what we know today as desktop PCs. Constant availability and unlimited storage are just two of the numerous advantages of hosting your PC on the cloud.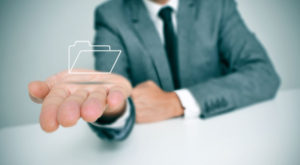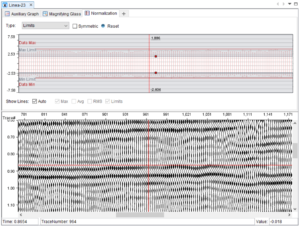 Introducing the Normalization Widget
The Normalization widget is one of the new tools in INTViewer 5.2. It shows graphically how your current selection relates to the minimum and maximum amplitudes of the entire dataset. There are several normalization options in INTViewer: RMS, Maximum, Limits, etc.