Four talented and motivated students have recently joined the INT team to be a part of our Summer Internship Program. The program provides an exciting opportunity to contribute to developing new projects and gain fresh insight into the energy industry. 
This summer, our Software Developer Interns will be applying what they have learned so far in school to tasks related to INT's core products — GeoToolkit and IVAAP. Also, being able to work at an international company with developers from many backgrounds gives them the opportunity to expand their network and work with mentors internationally.
How's It Going So Far? 
Reflecting back on their first week, here are some highlights so far: 
Angela Cao, a Master's in Data Science candidate at Rice University, is our Data Science Intern who will be focusing on developing, improving, and implementing machine learning algorithms and techniques in IVAAP. She says, "The best highlight so far is whenever a model or algorithm that we have spent time working on is working successfully or improved in performance. I think celebrating and appreciating the small wins will make us look forward to the bigger victories that will come soon enough." 
Letian Zhang is working on his Master's in Computer Science at Rice University and is our Software Development Intern focusing on 3D. Letian is optimizing seismic rendering for GeoToolkit. For him, the best thing so far is the mentorship here at INT: "When I don't understand a concept, my mentor always provides me with some detailed explanations and carefully makes sure I understand the concept so I can learn how things work behind the scenes." 
Machine Learning Intern Olivier Kuhn de Chizelle is pursuing his Master's in Data Science and Analytics from Georgetown University. He's working on implementing new and improving existing Machine Learning tools supported in IVAAP. "I just joined the team, and from Day One, everyone has been incredibly welcoming and kind — the type of environment in which you want to perform your best!"  
When Software Development Intern Thibault Tonnel, who studies engineering at UT-Austin, was asked to reflect on his first couple of weeks at INT, he said: "I love how nice everyone has been, both in-person and remotely. I have already learned a lot and I am very excited for what's to come!"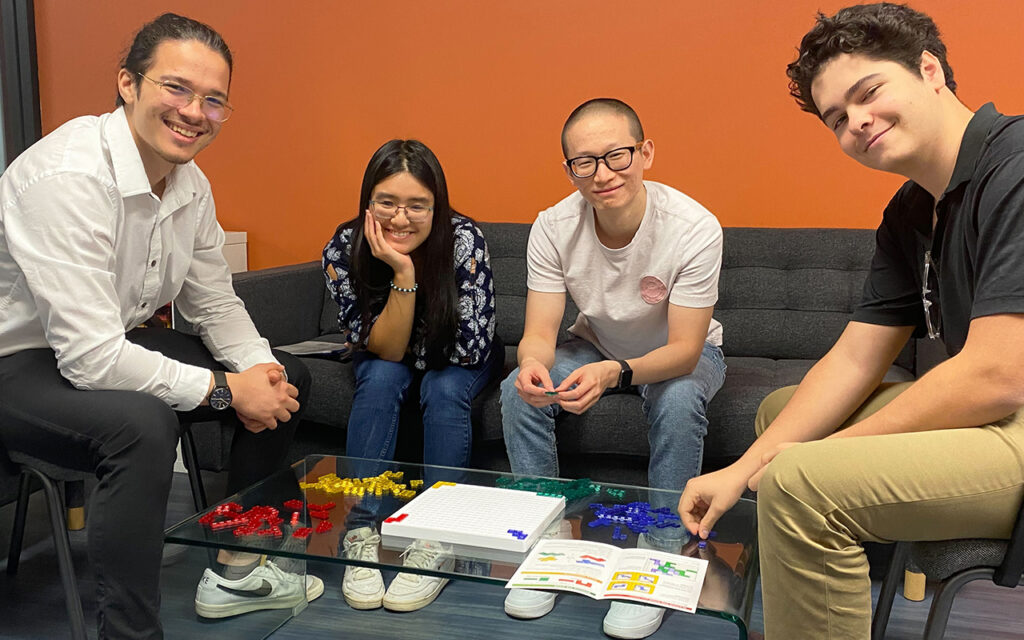 Welcome to the team! We are so excited to see what this talented and fun group of students will be able to accomplish this summer — and in their bright futures ahead!