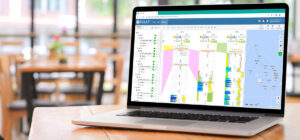 Microsoft and INT Deploy IVAAP for OSDU Data Platform on Microsoft Energy Data Services
INT is proud to be among the early adopters who have been involved since the preview of Microsoft Energy Data Services. INT is a very active member of the OSDU Forum that offers IVAAP™, an advanced data visualization platform that allows geoscientists to easily access, interact with, and visualize data to create dashboards within Microsoft Azure, leveraging Microsoft Energy Data Services.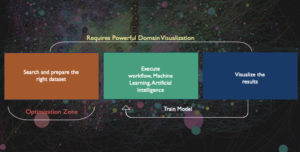 A Brief Demo of Machine Learning Applied to Subsurface Data in the Cloud
Over the last few months, there have been a lot of activities and discussions with upstream majors on how to make subsurface data easier to search and discover and how to automate some of the geophysical and/or petrophysical workflows. This process has typically been very challenging. From a user experience perspective, the ideal scenario would be to do this from one system versus doing this very manually from current siloed applications. We've been able to do this successfully here at INT.
Enterprise Data Visualization: A Critical Component of Your E&P Digital Platform
Traditionally, the oil and gas sector has been slower than other industries to adopt new software and technology. When the market is doing well, companies have little time or motivation to invest in change. When the market is bad, companies lack the appropriate resources and budget. Since 2015, the oil and gas sector has experienced significant changes. An aging workforce, low oil market price, and the pressure to transition to cleaner energy are among the many factors forcing the Exploration and Production industry to rethink how it works, recruits, trains, and operates in order to stay in business.