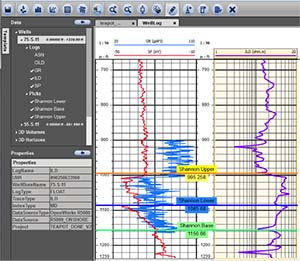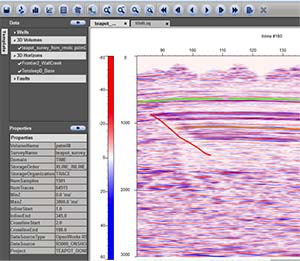 Overview
TIBCO Software empowers executives, developers, and business users with Fast Data solutions that make the right data available in real-time for quicker answers, better decisions, and smarter actions. Over the past 15 years, thousands of businesses across the globe have relied on TIBCO technology to integrate their applications and ecosystems, analyze their data and create real-time solutions. Learn how TIBCO turns data, big or small, into differentiation at www.tibco.com.
Challenge
TIBCO OpenSpirit® Connect leverages OpenSpirit connectivity to geotechnical data and applications, along with TIBCO's enterprise service bus (ESB) to enable companies to create custom web services and applications. One can connect to any database, XML file, ASCII file, or web service as well as any of the data stores that OpenSpirit connects with. This feature is typically used to help automate data transfer between data stores and to expose custom web services that help enterprises integrate information across business and technical disciplines.
OpenSpirit focuses primarily on data access and exchange services, and they concluded that it would be highly beneficial to offer a set of fully integrated data viewers that enable users to easily interact with their data.
INT Solution
OpenSpirit collaborated with INT to develop a set of data viewers that would leverage OpenSpirit Connect REST and plot web services to retrieve well, seismic, and interpretation data from any OpenSpirit-enabled data store, or from proprietary data stores. Based upon INT's HTML5Viewer framework, the viewers help users access and analyze their domain data quickly, easily, and securely from any compatible web-browser without requiring downloaded applets or plugins.
TIBCO OpenSpirit Connect Subsurface Viewer Module is an add-on for OpenSpirit Connect that provides a customizable platform for viewing and analyzing E&P data across desktop and mobile devices. The Viewer Module can also interact with other OpenSpirit-enabled desktop applications. A user can simply select data in an OpenSpirit-enabled application and drop into the viewer for display, or select data in the viewer and broadcast it to any application listening for OpenSpirit data selection events.
See how HTML5Viewer can help you achieve your objectives with a free demo.