Rock Solid Images chooses INT Toolkits to build iMOSS, a state-of-the-art rock-physics and seismic modeling system.
The Challenge
Rock Solid Images processes hundreds of wells per year through a sophisticated and complex workflow comprising Geophysical Well Log Analysis, rock-physics diagnostics, seismic modeling, attribute generation, analysis and display. The workflows are implemented using a variety of in-house and third-party software applications.
To increase the throughput and reliability of this process, Rock Solid Images decided to replace its existing array of software tools with a single, state-of-the-art platform for advanced rock-physics and seismic modeling.
The INT Solution
Rock Solid Images began a commercial and technical partnership with INT in March 2004 to develop the iMOSS application; an advanced set of specifications had previously been developed by Rock Solid Images. The development project was a true joint venture between INT and Rock Solid Images with both companies supplying software engineering personnel. In addition, INT contributed toolkits and expertise in the areas of integration and graphics, while Rock Solid Images provided application programmers and advanced scientific algorithms.
The iMOSS application reached beta-test phase in record time, and was successfully demonstrated to potential customers at the October 2004 SEG convention in Denver.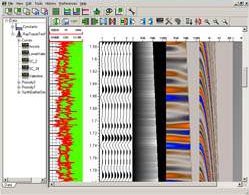 The Results
The iMOSS application is in use within the Rock Solid Images service organization; Rock Solid Images estimates that use of iMOSS will result in a 30% improvement in efficiency for the entire process, with a commensurate increase in reliability and robustness of solution.
In partnership with INT, Rock Solid Images continued development of iMOSS through 2005, resulting in a complete platform for commercial well-based rock-physics and seismic modeling, as well as an optimum environment for ongoing research and development.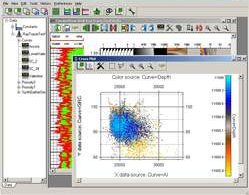 About Rock Solid Images
Headquartered in Houston, Texas, Rock Solid Images is the industry leader in the application of rock-physics for integrating and calibrating seismic and borehole data to provide geologic insight and reservoir understanding at all stages of the oilfield lifecycle. Rock Solid Images provides consulting services, develops and markets software tools and regional datasets, and undertakes funded research and development.