Adopt the Latest Seismic and Well Log Data Viewer
---
HTML5Viewer is the leading anytime, anywhere solution to display geoscience data in your favorite web browser. Display and analyze well data on desktop and mobile devices using our cloud-based viewer. Quickly view LAS and DLIS files anywhere, easily display trajectories of vertical and deviated wells in 3D along with their log curves, and conveniently produce cross plots, histograms, and calculate curve statistics on the fly.
---
"INT remains one of our only partners consistently at the forefront of technology. Their HTML5 software allows us to connect to our data from anywhere, for true real-time analysis."

— Senior Seismic Analyst
---
Make Your Seismic View Mobile-Responsive
Quickly browse and evaluate any size SEG-Y dataset in our seismic viewer. Perfect for 2D and 3D seismic QC and reconnaissance, our seismic analysis HTML5 widgets include spectral analysis and histograms. Toggle between wiggle trace and variable density displays, adjust amplitude scaling, normalization, and color palettes, apply trace filters and review trace header information.
---
Architectural Benefits
---
Access Your Data Anywhere
Built using advanced HTML5 technology, HTML5Viewer allows complete access to all your data, from any compatible web browser. With no software to install, developers can use HTML5Viewer to create web apps with the functionality, performance, and user experience of a desktop application — from the cloud.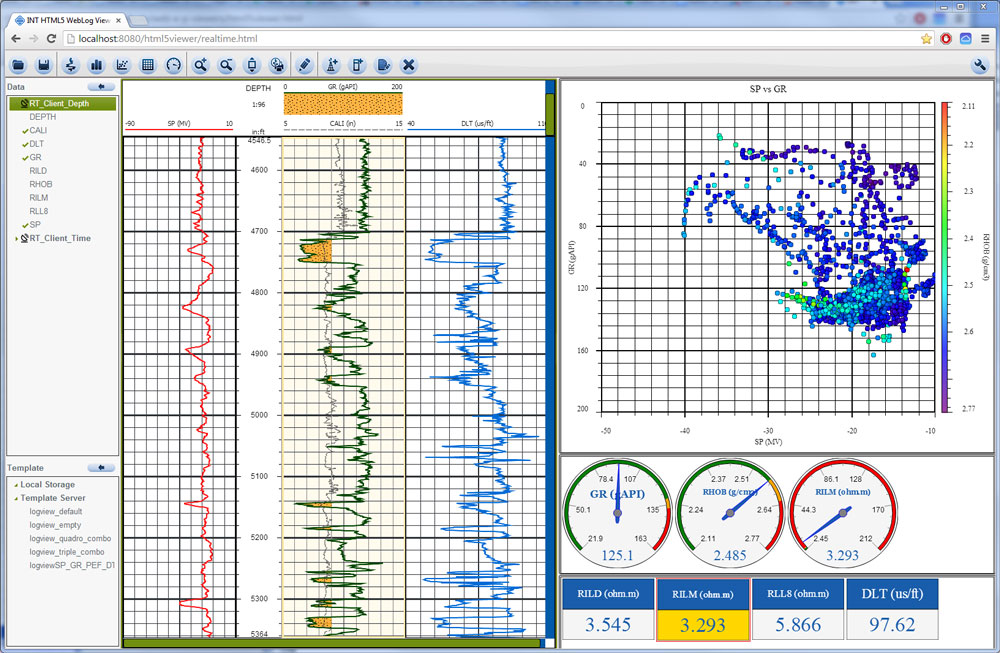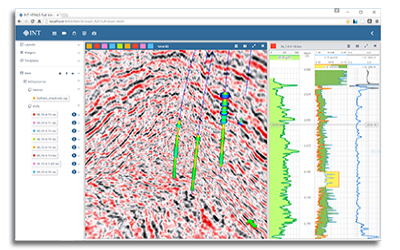 Configure Your Own Layouts
Our sophisticated plugin architecture and open API allow for unmatched flexibility in tailoring HTML5 widgets, formatting, data sources and connectors. Brand your web interface with custom templates, logos, and colors. Set up standard widget layouts according to your workflows, and zoom, pan, scroll, and synchronize views with cursor tracking.
Connect to All Your Data
Through a simple, flexible API, HTML5Viewer can connect to any web service. HTML5Viewer works with INTGeoServer, a data server for seismic and well log data, as a complete, out-of-the-box solution. INT's seismic indexing technology allows for direct access of seismic traces, resulting in faster displays and less bandwidth usage.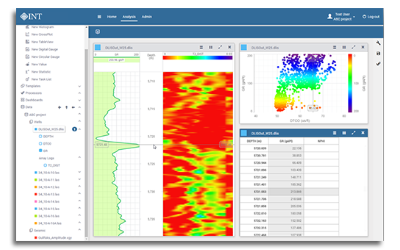 ---
Technical Specs Overview
---
Operating Systems:
Major Analysis Windows:
Spectrum
Cross-plot
Histogram
File Formats Supported:
LAS
DLIS
SEG-Y
SU
SEP
JavaSeis
ProMAX
SEGD
SEG2
---
Ready to use HTML5Viewer?
Looking for release notes?